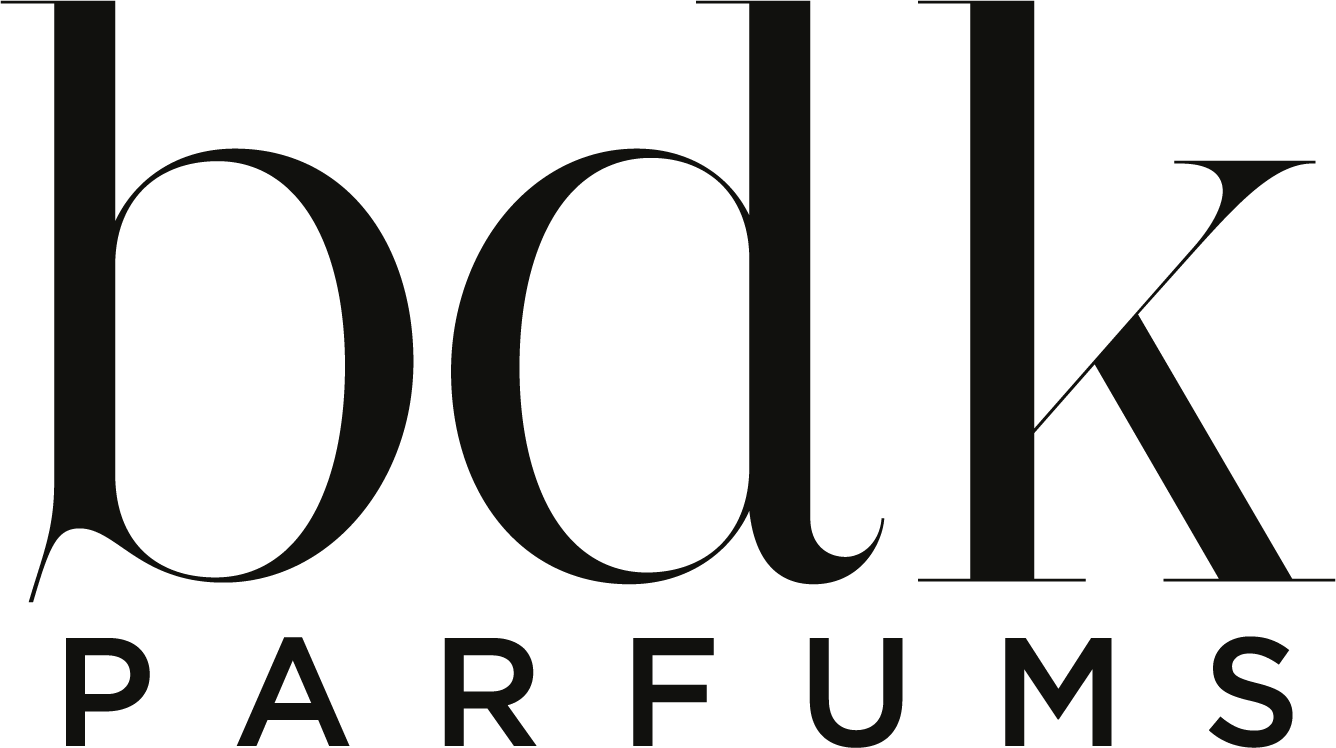 Perfume has been with me ever since I was a child. I remember the perfume bottles I used to draw in the living room of the apartment I grew up in. I must have been 10 years old. My paternal grandparents arrived in Paris in the early 1950s. Of Romanian and Hungarian origins, they found their calling selling scented products and opened their first boutique in the city, near the gardens of the Palais-Royal, in 1959. The boutique was later passed down to my parents. With my grandmother, Édith, I learned about the history of perfumery and developed a taste for creation at the same time as I was getting to know myself.
BDK Parfums was born in 2016 out of a love for perfume, the result of family expertise and an irrepressible desire to provoke emotion through creation. The source of my inspiration was Paris itself: city of contrasts, where there is beauty to be found on every street corner. Today, the BDK Parfums design studio is located in the Palais- Royal district: the very place where my story began. I have surrounded myself with a young, passionate team, and together we strive to be authentic, contemporary and fearless, as much in our choice of raw materials as in the quality of our finished products.
We have chosen to collaborate with French partners and artisans for the development of each one of our creations. The closeness that we maintain with them and our promotion of French savoir-faire are important to us, and are a result of our continuous search for excellence. The bonds that form naturally between us and our perfumers are fundamental to the creation of innovative olfactory formulas that hold meaning both for us and for you.
BDK Parfums was conceived as an olfactory library. Each perfume box, like the cover of a book, contains stories bound only by the limits of interpretation and imagination; memories; moments that touch us and that take us someplace else. We want to share the poetry of the places we have been; to paint the range of colors and textures that have stuck with us. People are also our muses:their characters, their auras and their lives often provide a profound source of inspiration.
We are devoted to transmitting our passion to you, and we hope that you will find a creation that reflects who you are or who you desire to be. We hope, too, that by telling you a little about our journey, we can take you away on that journey with us.
Meet the Founder of BDK- David Benedek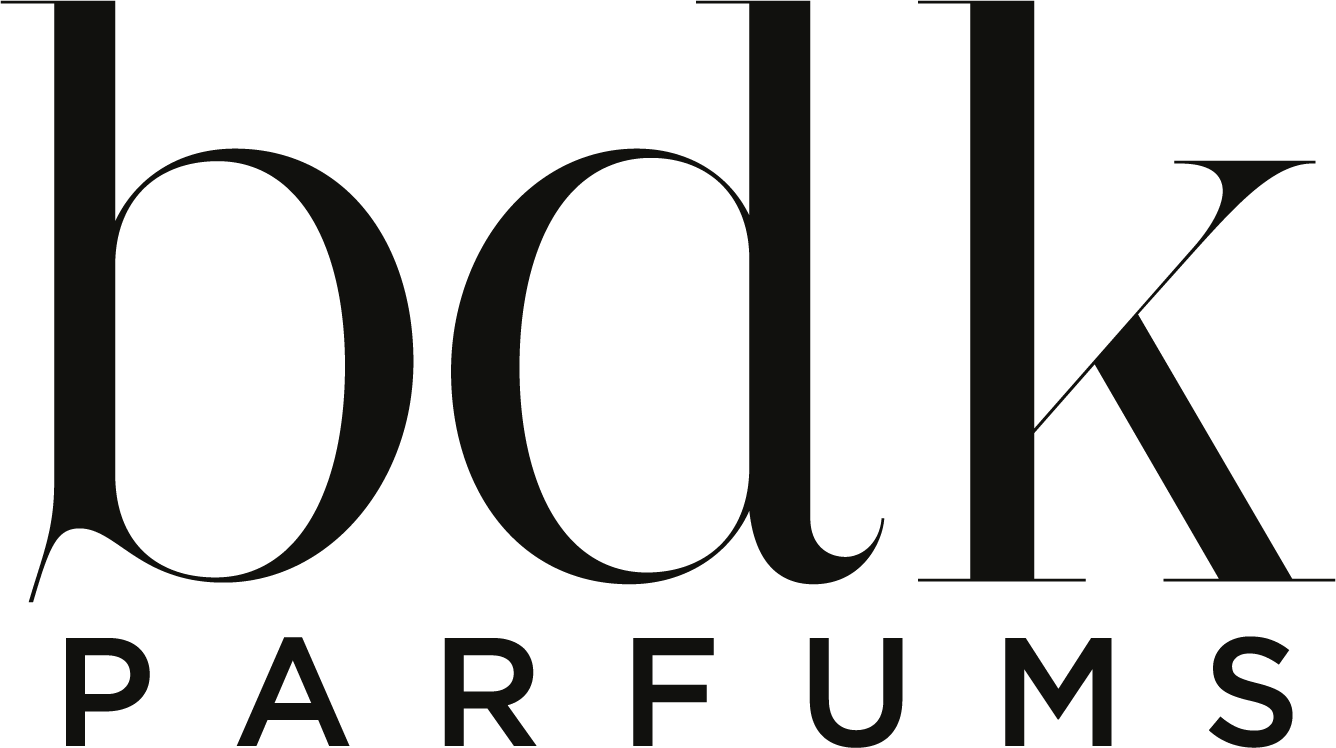 Born in Paris in 1989 son of a father of Romanian heritage and a mother born on the border of Algeria and Morocco, David Benedek grew up in the universe of perfumery. His grandparents, exiles of Transylvania, were amongst the first authorised to distribute name brand perfume such as Worth and Christian Dior in Paris in the 1950s. They will go on to specialize in sales of perfumery and luxury products to travelers discovering the French capital and open their first boutique in the 60's on the corner of rue Royal and rue Saint Honoré. From generation to the next, the expertise was polished and shared.

David studied Economics and Management in Beijing and New York in 2010 before entering the Institut Français de la Mode in 2012, where he specialised in the universe of perfumery and cosmetics. For over a year, he learned to recognize the raw ingredients, olfactive families and their facets before perfecting his crafts of learning the necessary steps of fragrance creation. Smell, discover, recognize, he familiarised himself with the subtleties of this universe along side teams in Givaudan. With time, his passion grew and morphed into a burning desire to make this craft his career. Insitut Cinquieme Sens helped trained further and polish his olfactive universe, building block of the maison de parfums BDK Parfums.

Since the launch of BDK Parfums in June 2016 in Paris, the brand has been established in 30 countries and at 200 exclusive stores around the world, among them Le Bon Marché in Paris, Harrods in London and Harvey Nichols in Doha.
The House's first five perfumes have proved a great success, from Bouquet de Hongrie to Pas ce Soir and Tubéreuse Impériale, as well as more recently with Rouge Smoking and Crème de Cuir. Indeed, Rouge Smoking was among the finalists at the FiFi Awards France in June 2019 in the category of Best Perfume by an Independent Niche Brand.
The launch of the two new creations, Gris Charnel and Nuit de Sable, at the end of 2019, has also been a resounding success.
Paris, the city which inspires BDK Parfums, is the House's key symbol.
A modern olfactory library, BDK Parfums wants to continue to tell stories through both perfumes and other scented products.
The Palais-Royal district in the center of Paris is where David Benedek grew up, and it is also where the BDK Parfums office is located. It is this place,among others, that inspires him. Most of the House's perfumes are dreamed up in his office with his team.

"(...)A city like an open-air museum, lovers come here to love each other from the four corners of the world because this beautiful metropolis offers them splendid oases of lush greenery to stroll in, like my favorite, the garden of the Palais-Royal, before they end their day with a walk along the banks of the Seine."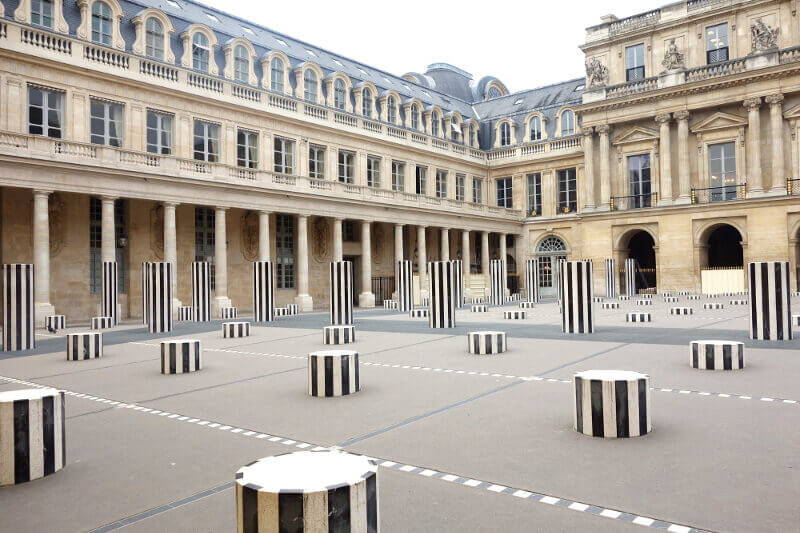 THE MODERN OLFACTORY LIBRARY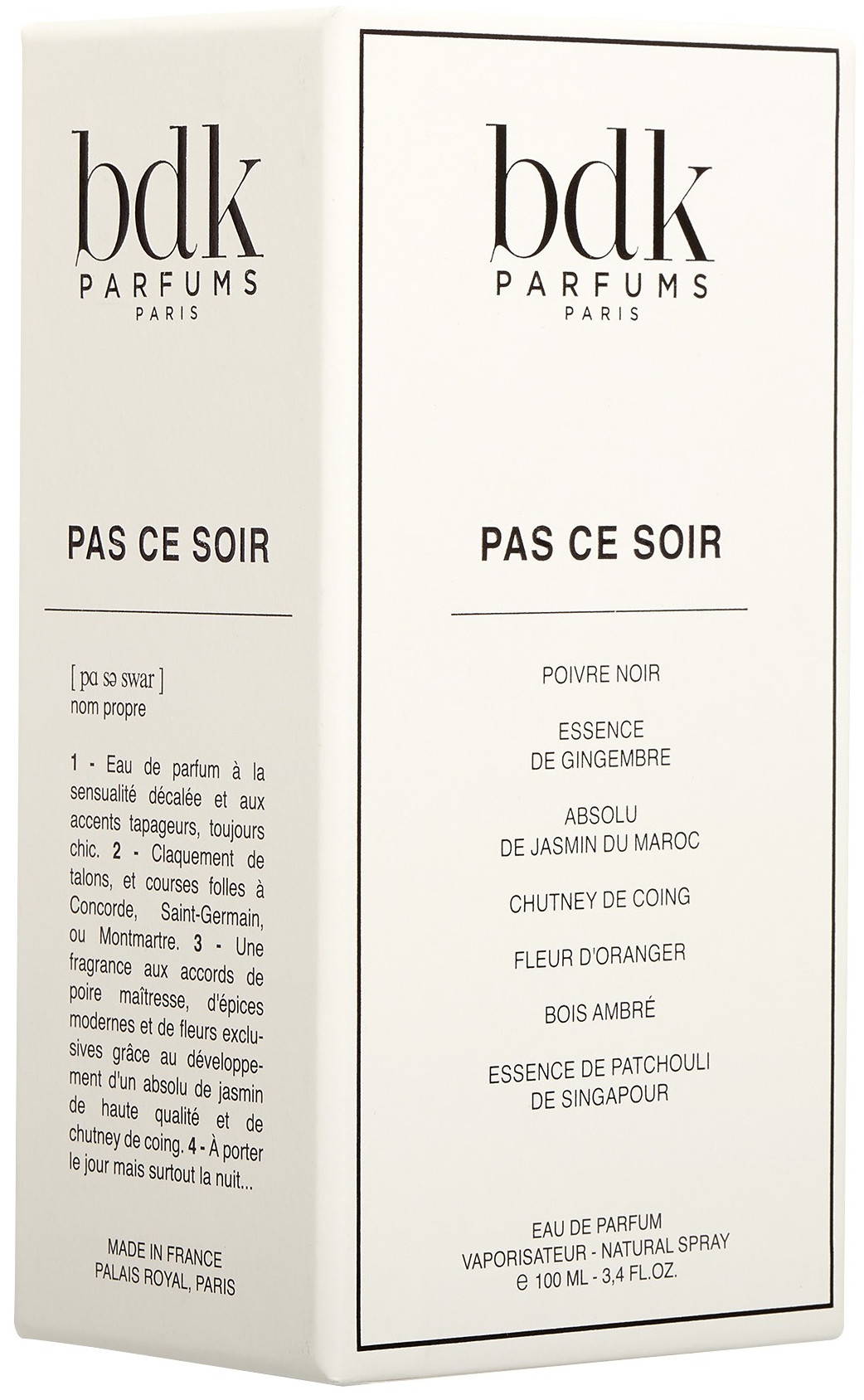 BDK Parfums sees itself as an olfactory library where you can pick out a perfume just as you would a book.
Through words and through the sillage of each of its fragrances, the House tells stories bound only by the limits of interpretation and imagination.
The box, which resembles the cover and binding of a book, embodies the stories, the inspirations and the olfactory intentions behind each creation. Lined up side by side, the boxes form a library of perfumes.
Interview with Perfumer Ralf Schwieger:
BDK Citrus Riviera

Les Rendez-vous BDK with Ralf Schwieger, perfumer of Citrus Riviera.
"My mother always loved perfume, she often talked to me about perfume and so I was always intrigued. I always liked to approach things with my nose, I liked to make things my own."
Citrus Riviera is a composition of citrus fruits where jasmine, orange blossom and immortelle are revealed to the rhythm of cicadas. These Mediterranean flowers, delicately flavored with eucalyptus, finally take to the sea, where they meet patchouli and vetiver. A story of water, citrus and sun. In homage to the beautiful summer days under the Mediterranean sun, Citrus Riviera brings freshness and joy with its citrus notes. Inspired by the flowers and citrus fruits near the Mediterranean, Citrus Riviera combines citrus notes accompanied by notes of tonka bean, white musk and golden figs by the sun. My idea was to combine the mandarin and lemon notes with the orange blossom notes. The mandarin is close to the orange blossom notes, so I liked that balance between the two.
---
Interview with Perfumer Cécile Matton:
BDK Tubéreuse Impériale

Les Rendez-vous BDK with Cécile Matton, perfumer of Tubéreuse Impériale
I was born in Kinshasa in the Democratic Republic of the Congo, formerly Zaire, where I lived until I was eight. It was such a fabulous experience because the smells and the humidity there mean that everything is intensified, and the people are so warm. Cooking plays a really important role in the culture too: the spices, the ingredients. Everything was so full of scent, and I think that's what inspired me to become a perfumer.
Tubéreuse Impériale is a solar perfume dominated by tuberose. Around it dances a bouquet of white flowers, composed of ylang-ylang, jasmine and iris. This floral fragrance with an oriental base leaves behind it a sensual and opulent sillage. The Indian tuberose is a white flower with very sunny and orange notes. Powerful, this flower reveals its perfume all day long and becomes mysterious once night falls.With its multiple facets, this queen flower offers to Tubéreuse Impériale a light filled with sensuality.
---
Interview with Perfumer Anne-Sophie Behaghel:
BDK Sel d'Argent

Les Rendez-vous BDK with Anne-Sophie Behaghel, perfumer of Sel d'Argent and the Eau de Lessive Classique and the Eau de Lessive Edition Rose.
"What I particularly like is the sea, everywhere in the world.I wanted it to be a breath of Mediterranean notes, from the Italian citrus trees and the Corsican immortelle to the sea spray in the tall grass."

---
Interview with Perfumer Marie Schnirer:
BDK Nuit de Sable

Les Rendez-vous BDK with Marie Schnirer, perfumer of Nuit de Sable.
"I believe that to create a perfume, you can start with anything. It can be a material that you want to bring to the fore, a memory, an idea, an experience, a landscape, a person. The well of inspiration is truly endless."
---
Interview with Perfumer Julien Rasquinet:
BDK Tabac Rose

Les Rendez-vous BDK with Julien Rasquinet, perfumer of Tabac Rose.
"I arrived in the world of perfume a little by chance. It started as a love affair with perfumes when I was 14 years old. It was my brother who started bringing perfumes home and I started wearing them. These are perfumes that really marked me, that became an extension of my personality that I could not do without. "

---
Interview with Perfumer Amélie Bourgeois:
Rouge Smoking and French Bouquet

Les Rendez-vous BDK with Amélie Bourgeois, perfumer of Rouge Smoking and French Bouquet.
"I love to create, I love raw materials, I love discovering them, I love dissecting them, I love working them, I love expanding them, I love exploring them. And I also love the direct relationship between the artistic director and the perfumer. I find it very enriching and very nourishing, firstly for the inspiration and secondly for the journey we go on together."

---
Interview with Perfumer Serge Majoullier:
Bouquet de Hongrie

Les Rendez-vous BDK with Serge Majoullier, perfumer of Bouquet de Hongrie.
"I grew up in Grasse in the city of perfumes. I kept with me all this attraction towards nature, towards everything that has a scent." These Rendez-Vous will allow you to discover the inspiring universe and journey of each of the perfumers with whom we have collaborated to develop our creations. The second Rendez-Vous is with Serge Majoullier, perfumer who created Bouquet de Hongrie, one of the first creations of the House of BDK Parfums.

---
Interview with Perfumer Mathilde Bijaoui:
Gris Charnel and Oud Abramad

Les Rendez-vous BDK with Mathilde Bijaoui, the perfumer of Gris Charnel and Oud Abramad.
"Being a perfumer is about creating emotions, telling a story through a perfume. It's a craft that consists in assembling several raw materials to create a perfume. I often like to compare this job to being a musician or a composer of perfumes. Associating raw materials is like searching for musical notes to write a harmony." It's as if perfume and smells were imposed on me from my early childhood. I was very attracted to smells, I could smell absolutely everything that came in front of me. It could be in the kitchen, objects. My parents would point out that I could smell everything. And in fact from the moment I realized that perfumery was a profession, I went for it. These Rendez-Vous will allow you to discover the inspiring universe and journey of each of the perfumers with whom we have collaborated to develop our creations.

BDK Parfums develops its products in collaboration with French companies in order to promote tradition and craftsmanship.
THE BOTTLE
The beveled bottle is made by a master glassmaker based in Normandy. Reheated after being made, it possesses a unique transparency and shine which allows it to enhance the color of the fragrance inside.
THE CAP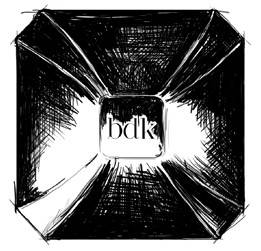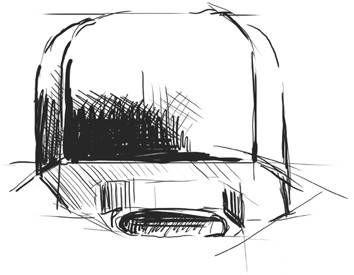 The cap is developed in the Paris region by a traditional goldsmith. It was designed in tribute to the architecture of the dome of the Grand Palais in Paris. This place, where the most beautiful exhibitions, both French and international, take place, is symbolic of a city where creativity and liberty reign.
THE LABEL
The label, applied by hand, is produced by a printing house in Bordeaux.